Click on specifications image to enlarge.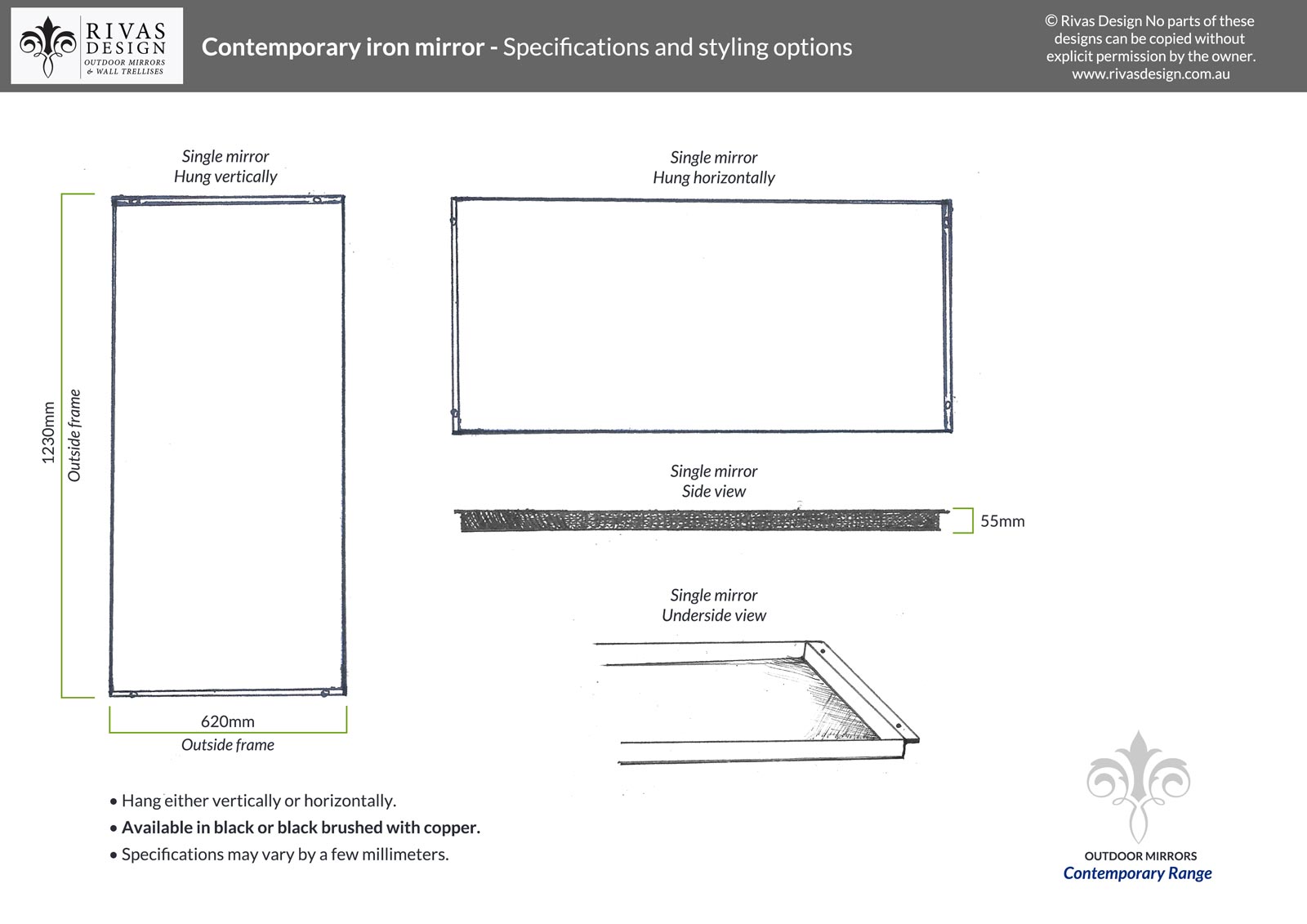 Contemporary wrought iron outdoor mirror for minimalistic outdoor spaces
The spaces in our homes where garden meets living can be perfect for entertaining.
Styling those spaces makes a huge difference to the way we feel in them with our friends.
This simple contemporary mirror works when you have a small area you want to keep minimalist.
Even when it just picks up reflections of the distant sky it still looks interactive and cool.
Outdoor mirrors will make small spaces feel bigger and bring intrigue right to your backdoor.
This hot-dip galvanised mirror is available finished in black or black brushed with copper.
Hand-finished with non-glare mirror and delivered Australia wide – ready to hang.
See the other sizes available in this contemporary mirror design outdoor mirror.
Specifications
Mirror style: Contemporary std
Frame size 620 x 1230 x 55mm
Suits masonry and stud walls
Flush mounts to sit 55mm off wall
2 rear-mounted keyhole fixing or flat end bar tabs.
Call us if you have a question or to view by appointment. 0416 041 504