Click on specifications image to enlarge.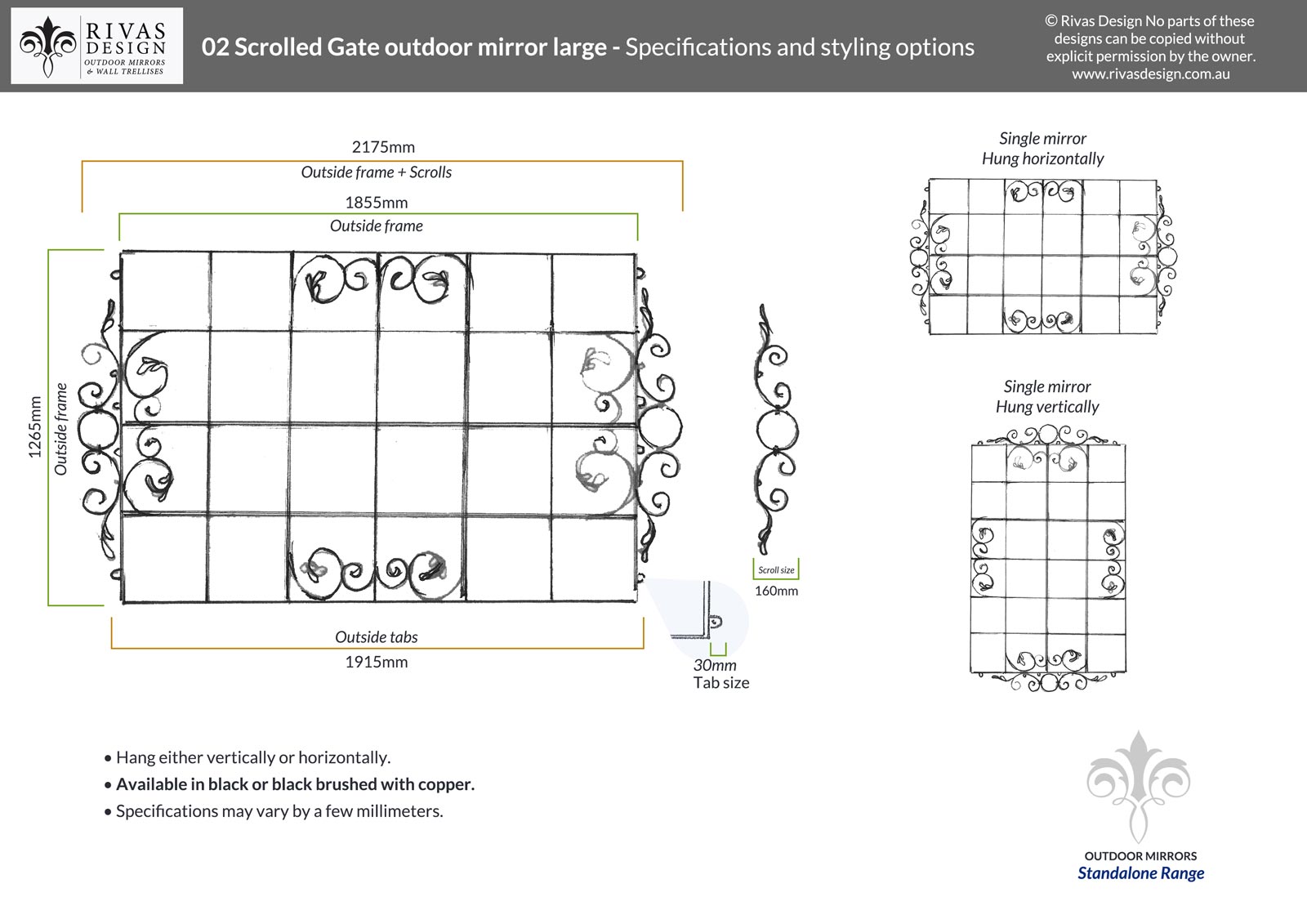 The large Scrolled gate mirror captures all your views making plain courtyard walls light and full of intrigue
This is a long version of the timeless Scrolled Gate design outdoor mirror.
Designed as a statement piece for even larger spaces, it creates style on a grand scale.
Positioned on balconies, in courtyards or gardens it captures loads of fabulous reflections.
Made in the same way as the standard size version so you can hang it easily.
Compare to the standard sized Scrolled Gate outdoor mirror here.
The non-glare mirror we use brings light and reflects your surroundings perfectly.
This hot dip galvanised frame is available finished in black or black brushed with copper.
Delivered where possible Australia wide – ready to hang | Sydney| Brisbane | Melbourne | Adelaide | Perth.
Specifications
Outdoor mirror: Scrolled Gate large.
Installed size 1265 x 1855mm
Scrolls either end +160mm each
Suits masonary and stud walls
Sits flush mounted on wall
8 fixing tabs with 6.5mm holes
Call us if you have a question or to view by appointment. 0416 041 504