Click on specifications image to enlarge.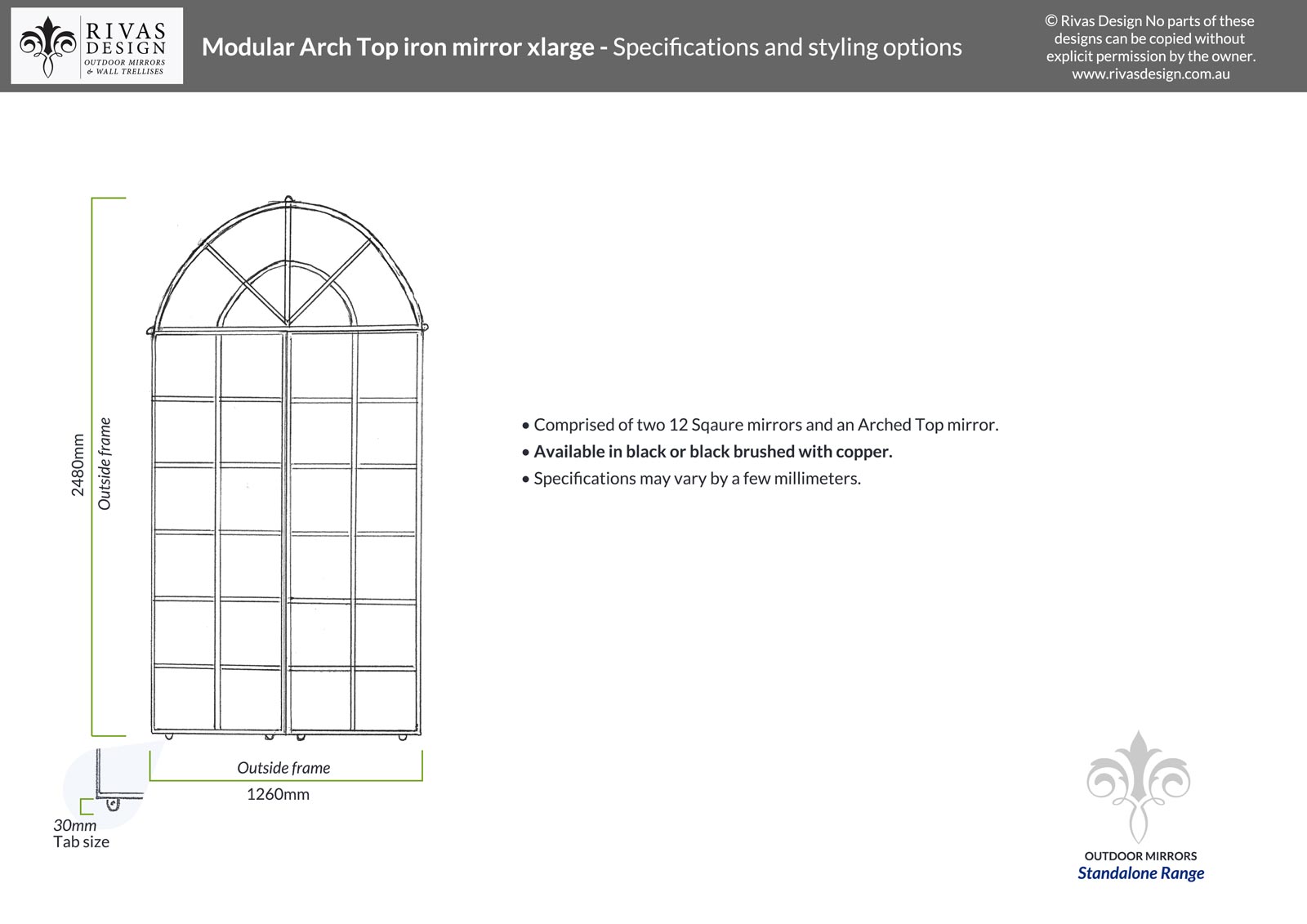 This mirror is a combination of two twelve sq mirror from our repeats range and an arch top mirror.
Hang the two 12 squares with the tabs upright and hang the arch on top.
Perfect on feature walls where you need a large elegant statement.
All our mirror frames are hot-dip galvanised.
Mirrors are available finished in black or black brushed with copper.
Fitted with a non-glare mirror to reflect your garden or courtyard perfectly.
Delivered Australia wide – ready to hang | Sydney| Brisbane | Melbourne | Adelaide | Perth.
Call us if you have a question or to view by appointment. 0416 041 504